Share this with friends and family.
Pre-order pricing only.
These prices are not available at retail locations
All Tree lots open 9am to 9pm daily
Online orders: When you choose pick up, you can pickup your order anytime we're open.
Please pick up from 1700 Sante fe & 112th and Sheridan, 16750 E Broncos Pkwy. Bring your order number or email receipt. 
Main lot open November 14th
1700 South Santa Fe Denver Colorado, 80223
Over 10,000 trees to choose from
Christmas Trees from 2′ to 19′ Available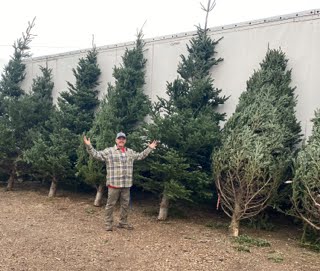 MORE LOCATIONS OPEN SOON
112th & Sheridan location OPENS Nov. 16th
Parker Rd. location OPENS Nov. 27th
If you choose to pick up your item, we will fresh cut your tree and wrap it to insure a contactless purchase.
Customers are allowed to shop at all locations daily 9am – 9pm (visit during the weekdays to avoid big crowds) mask will be required.
Nice Christmas Trees
Pays it forward. Please feel free to be a part of our Donation program.

~ Merry Christmas