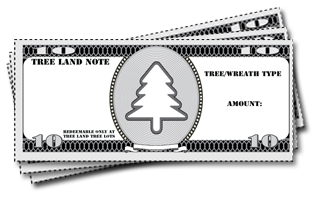 Call 303-500-8565
and receive the coupon sent directly to your mobile phone.
DISCLAIMER
CUSTOMER RESPONSIBILITY
Disclaimer: When purchasing a Christmas tree from any NiceChristmastrees.com tree lot, customer(s) will not hold NiceChristmastrees.com responsible for any dents, dings or damage that may occur in the event you utilize the assistance of staff member or any other person or persons assisting securing a tree to your vehicle. Customer also assumes full responsibility to ensure the tree is safely transported to your desired destination.
Tree Freshness
By cutting our Christmas trees months after large chain stores, we are able to ensure a fresher and safer tree for you and your family.
TREES & ACCESSORIES
Scotch Pine | Nobel fir | Douglas Fir
Frazier Fir | Flocked Trees | Wreaths |
Garland | Grave Blankets | Tree Stands
OUR FAMILY OF BUSINESSES

© 2020 NiceChristmasTrees.com. All Rights Reserved!